Winnie Lou Bison Heart Bites Dog Treats 4.8 oz
Sku:

TWIN10698S

Vendor: Winnie Lou
Introducing Winnie Lou Bison Heart Bites Dog Treats – the latest and greatest treat for your beloved pooch! These irresistible treats will make your pup howl with joy- not just from the delicious flavor but from a healthier cardiovascular system too!

Made with only one ingredient, grass-fed bison from Colorado, our treats are packed full of CoQ10 which is essential in keeping your pup's heart healthy. CoQ10 is a natural compound made in their bodies that helps maintain cell growth and keeps them protected. So, you can rest assured knowing these yummy snacks will help give them the very best care.

These treats are perfect for any active lifestyle so take them on long walks or hikes through the park. And when they're done exploring – reward them with a snack that nourishes their heart and keep them going!

If you love seeing your fur baby happy you won't want to miss out on Winnie Lou Bison Heart Bites Dog Treats. So, go ahead and grab some today and let us know what your paw-some friend thinks of our newest addition to the family!
View full details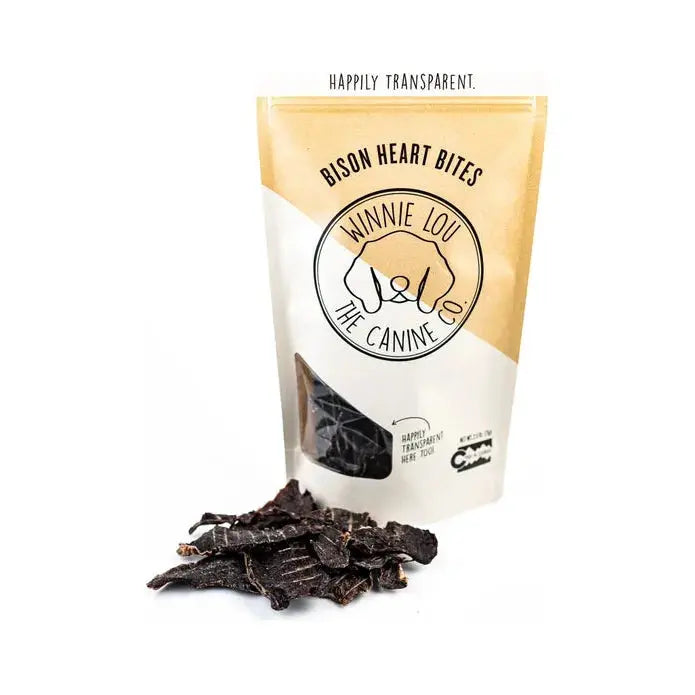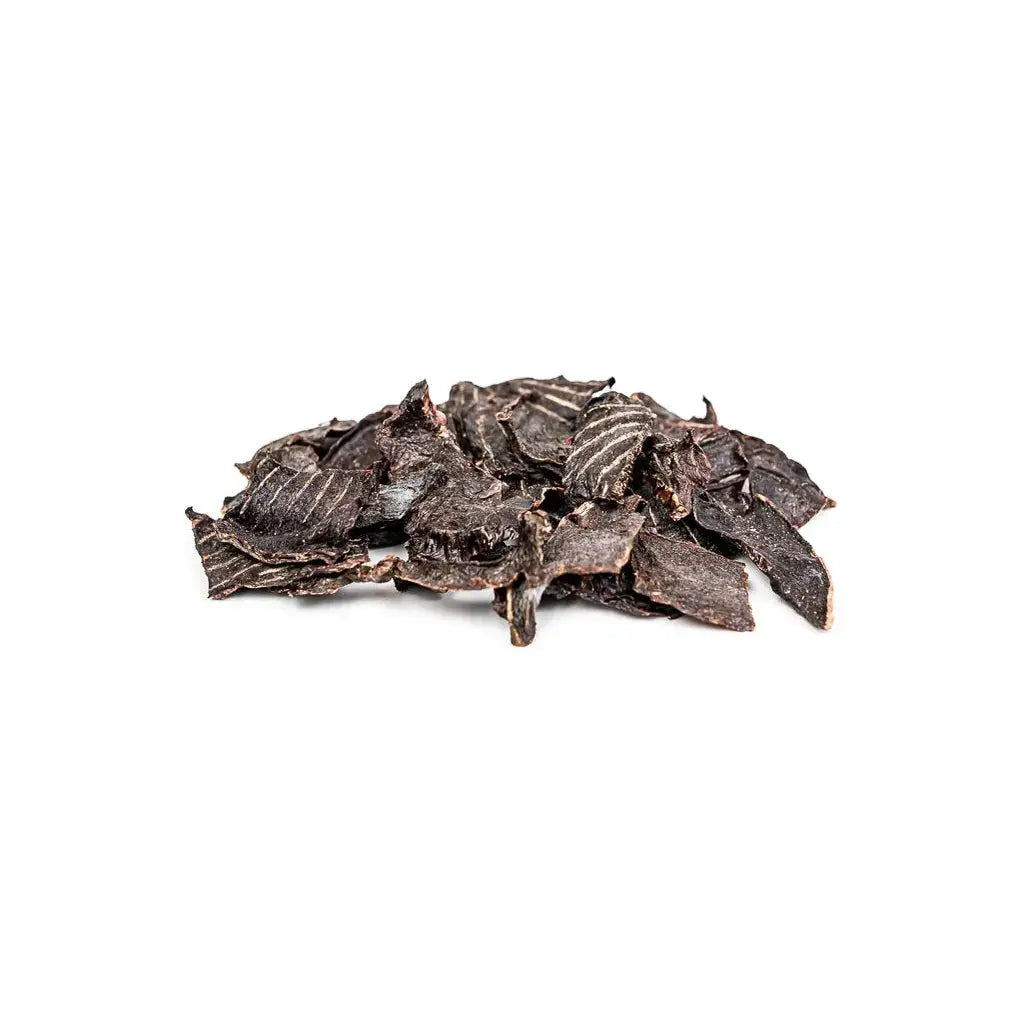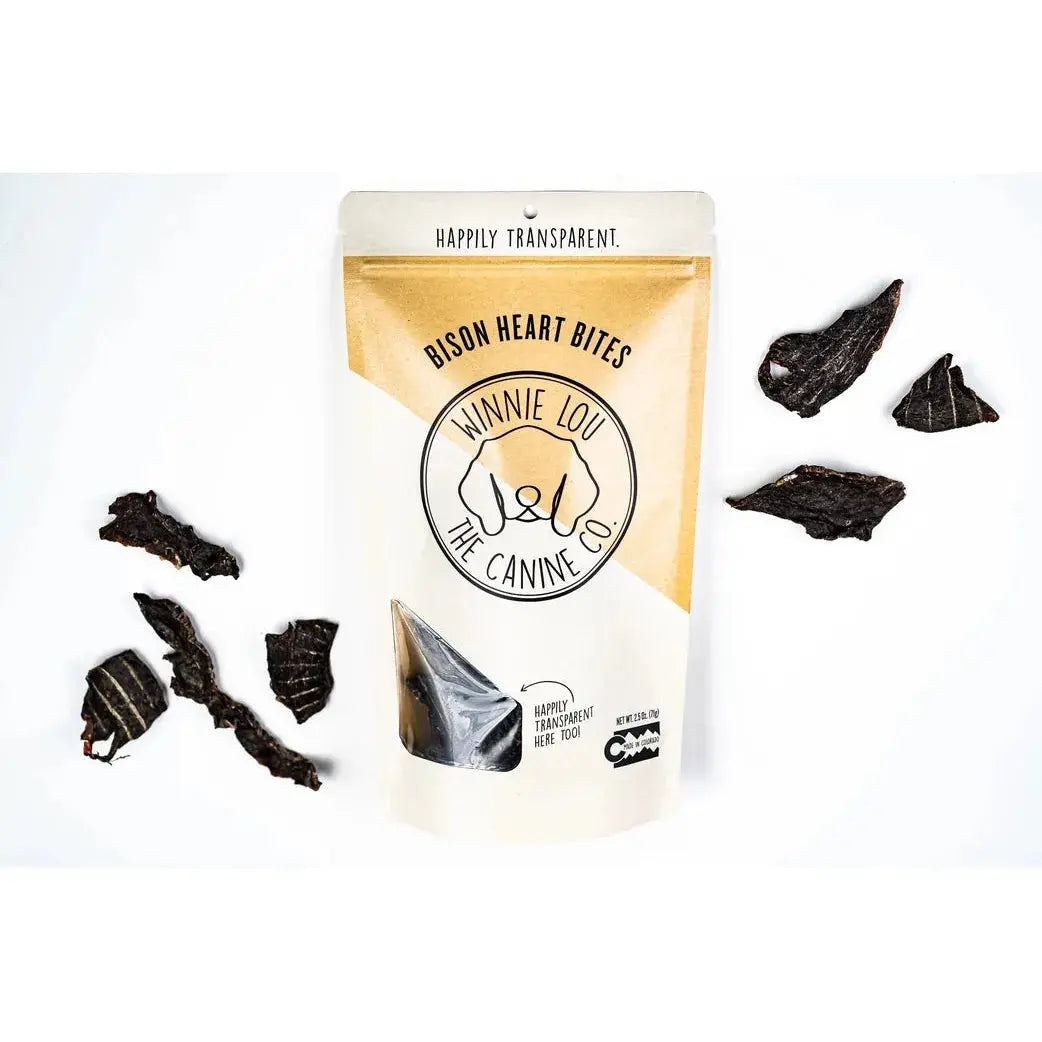 Winnie Lou Bison Heart Bites Dog Treats 4.8 oz